Registration
2020 RBDCC
Register for the conference & sponsorships here. 

Registration Fees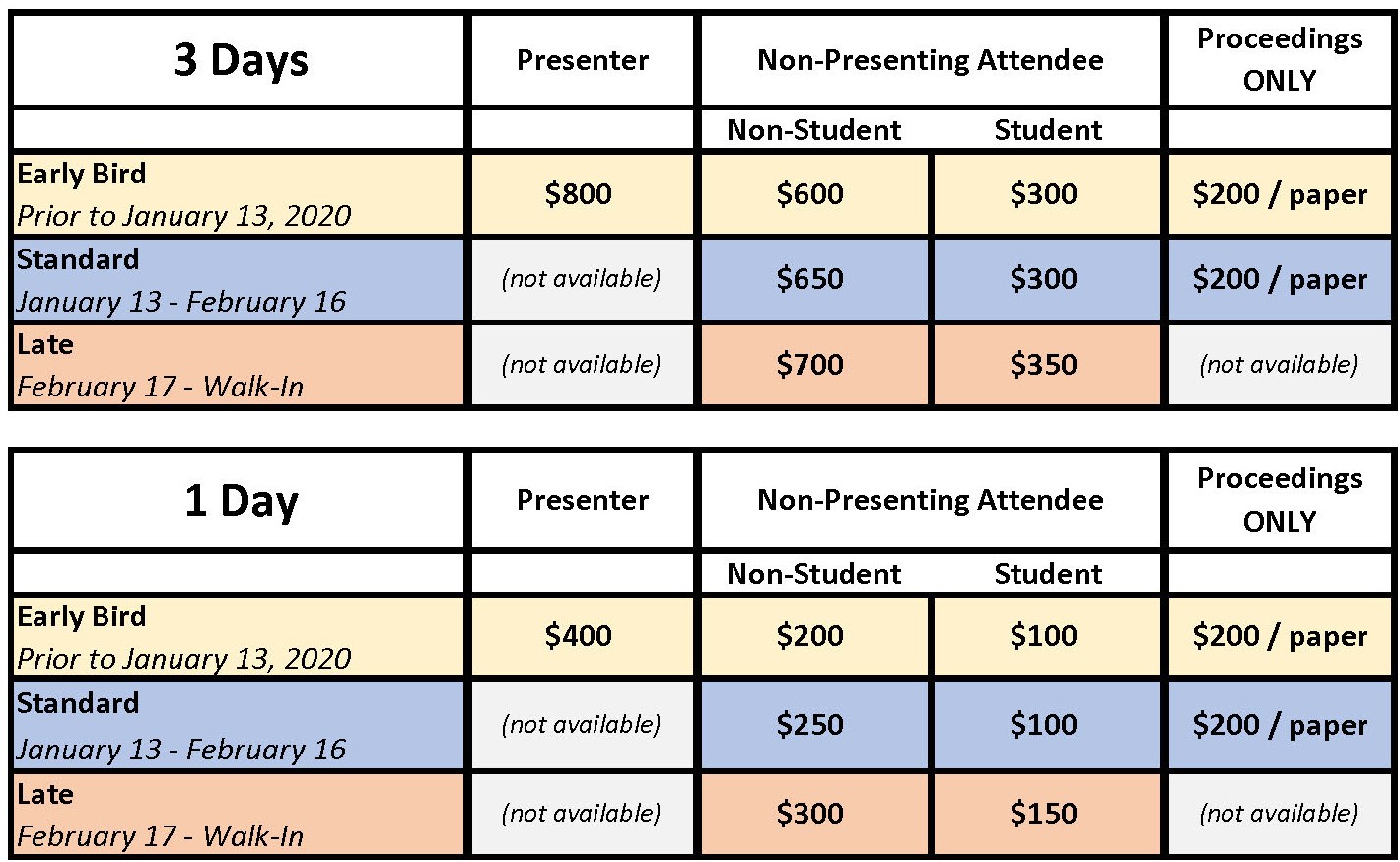 Registration Info
The registration desk opens at 7:30am on each day.
The registration fee covers lunch and breaks.
Registrants are responsible for all other meals and for lodging. This fee may be paid by any major credit card (VISA, MasterCard, Discover, or American Express).
All registrations must be made online, and payments must be made with a credit card. Checks, money orders, or other fund transfer methods will NOT be accepted.
Upon registering, you will receive confirmation by email. Your registration will NOT be complete until you receive your email confirmation.
Accommodations
A hotel room block is available at The Penn Stater Conference Center Hotel. Click here for full conference accommodations and to book your hotel room. The group rate expires on Sunday, February 2, 2020.
Cancellation Policy
Registrants will be notified promptly of any cancellations or program changes. If a program is cancelled or postponed, registration fees will be refunded; however, the PHRC is not responsible for any other related costs, charges, or expenses.
Unless otherwise noted, individual cancellation charges will be in effect as follows:
Greater than 15 days - full refund
15 days or less - full program charge